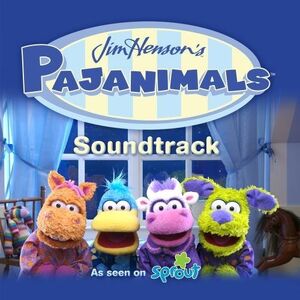 Pajanimals Soundtrack is an album featuring songs from the Sprout show Pajanimals. was released on August 3, 2009 as an Amazon.com exclusive for CD and for digital download.[1] The songs were rerecorded for the official soundtrack, featuring additional instrumentals and vocals not heard on the versions of the songs aired on television.
Track Listing:
Pajanimals Theme Song
Night Will Sing us All to Sleep
Lights in the Dark
La-La-Lullaby
Jiggle Jumble Jump
Scary Dream
Stick to the Plan
Sleepy Head
Nighttime Playtime
Goodnight to Mom
Ode to Sleep
Sources
↑ "Jim Henson's Pajanimals Soundtrack (Amazon.com Exclusive)", Amazon.com, August 3, 2009.